What a boring title for a post, think I'll call the one for day 2 somthing a bit more interesting..
Anyway, contest got under way in tiny conditions at Towan on the Saturday morning and to be honest the most interesting thing I saw before the contest moved, was Toby Donachie punch a pigeon, which was pretty funny (It made a loud slapping sound).
Little Angus Scotney popping a little air on a little wave..
Soon after the call was made I headed over to Fistral, along with all the eliminated U16's who paddled out for a free surf, while the remaining competitors battled it out in 0-1ft surf at Towan. The comp moved over to Fistral for the Pro Juior which commenced in 3-4foot and messy-ish conditions. However the competitors got stuck into the conditions and put on a seriously good show, showing the excitable crowd of onlookers that the future of British Surfing is very bright.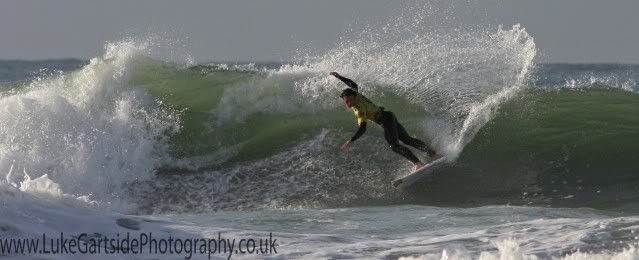 Arron Evans back hand slash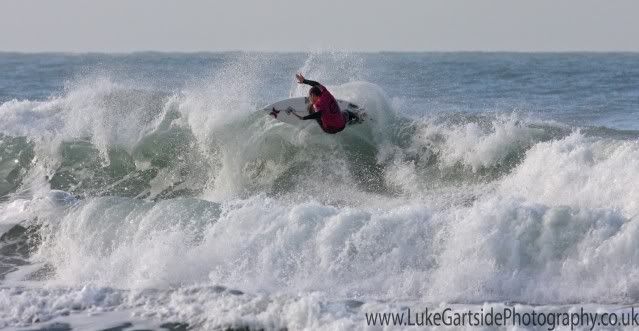 Josh Piper hitting the close out section on his first wave of his first heat of the comp- he went on to clench 4th in the Pro Junior division.
Stuart Cambell warming up for the comp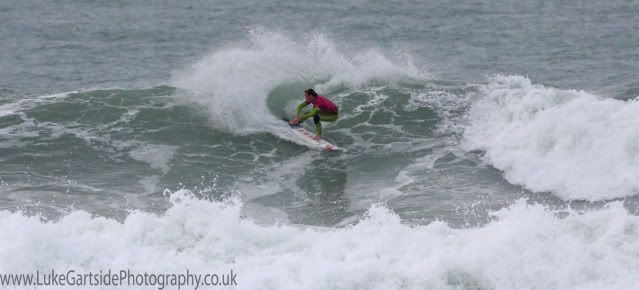 Stuart Cambell showing that the warm up payed off, on his way to winning the Pro Junior Division.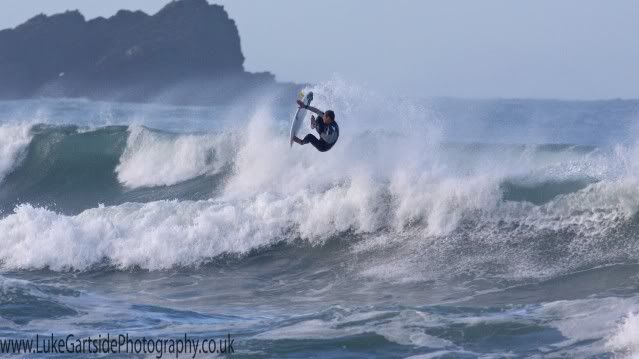 Josh Piper killing it in the free surf.
As the light started to go the comp began to rap up with the u16's finishing with a lot more style than it began with: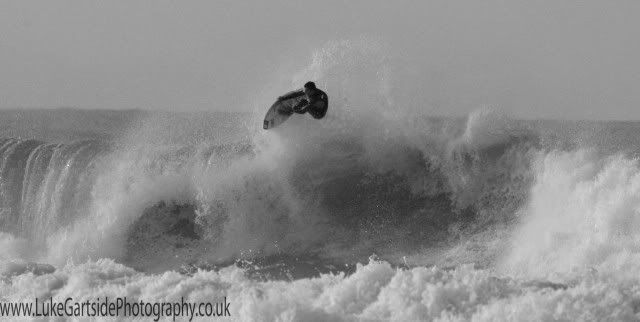 Luke Dillon flying off the lip on his way to finishing first in the U16's division.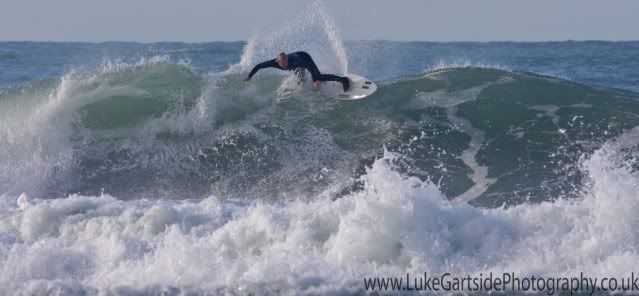 Miles Lee-Hagreeves warming up for the U16's final, where he just lost out to Luke to clench second place.
After the event I floundered my way across the hand shredding barnicle covered (but super slippery none the less) rocks over to middle Firstral to go shoot Stokesy, James Hick and Russ Winter in the dying light and booming swell, which although may not seem it but is actually a pretty irritating combination. Here's some: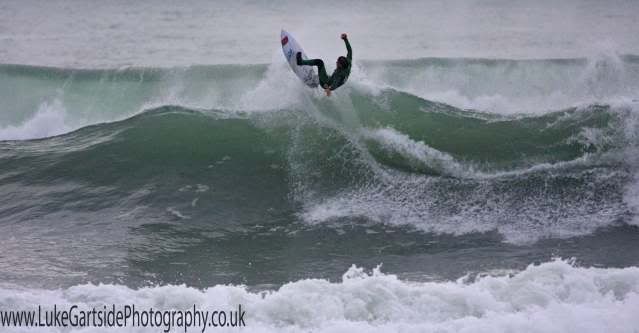 Stokesy taking flight on a big one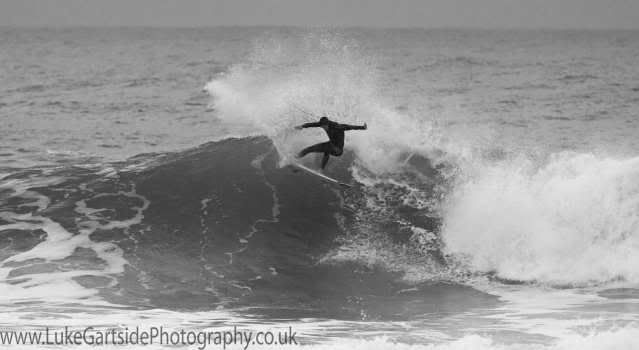 This wave feels like a 2 footer to James Hick..
Russ drawing inspiration from the rotary blade of a helicopter that flew over earlier in the day..
Or just Russ making the most of a familiar section.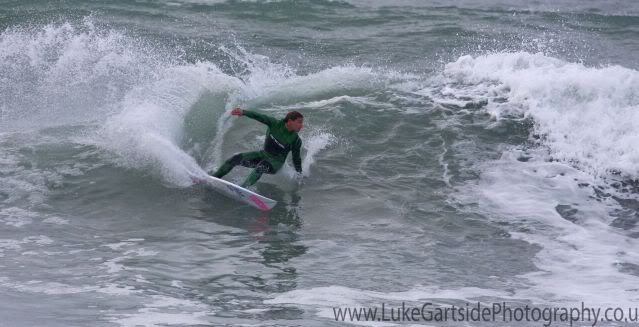 Stokesy whipping it back into the pocket.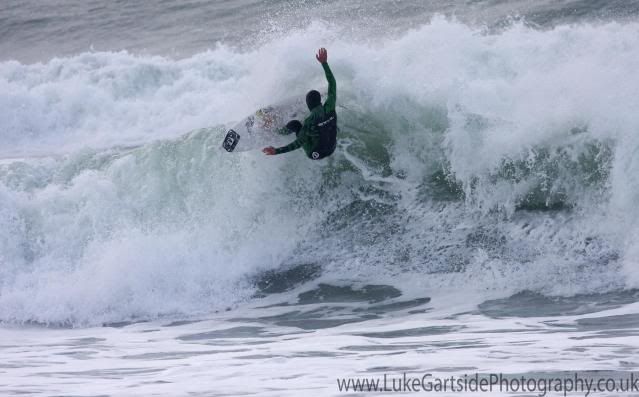 James attacking a close out section.
So Day 1 came to a close, and day 2 was shaping up to be a good'un with sun forecast and the open mens comp. So everyone was frothing. Check back for a round up of Day 2's action (which will have a more interesting name).